Making Sense of Your Money
Money is the number one area of stress in most people's lives and at J.Ford Financial we work with clients to make sense of their finances and get them on track to achieving their goals.
Whether it's helping someone organize their budget, start saving for their future, protect their family, or manage their income in retirement, an experienced Financial Advisor can help you make sense of your money.
Jalyn Ford, Insurance Broker
J.Ford Financial provides the following products and services:
Life Insurance: term, mortgage and whole life insurance
Disability Insurance
Critical Illness Insurance
Financial Consultation & Budget Analysis
Estate Planning
Segregated funds
Guaranteed Investments (GICs etc)
Wealth Management (RRSP, LIRA, TFSA etc)
Education Savings (RESP)
Income Planning (RRIF, LIF, Annuities etc)
Group RRSP and Group Benefits
Individual Health & Dental Plans
Travel Insurance
Jackelyn Ford, Kelowna Financial Advisor
Life Insurance Kelowna, Insurance broker, Investments, RRSP, Travel Insurance
Critical Illness Insurance
"I am committed to providing my clients with the best possible service so that together we can achieve your financial dreams – now & in the future."
Jackelyn Ford, B.B.A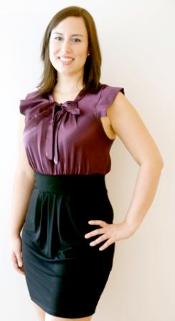 Jackelyn Ford is a licensed BC and Alberta Insurance Broker & Investment Advisor with a Bachelor of Business Administration from Simon Fraser University.
Though her financial advising practice is based in sunny West Kelowna, she has clients all over beautiful BC and Alberta.
E.O.E.